Associate Deans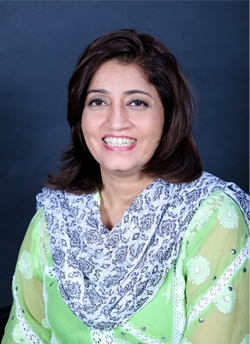 Dr. Huma Naz Siddiqui
Associate Dean
E-mail: hbaqai at iba.edu.pk
Dr. Huma Baqai is an Associate Professor and former Chairperson of Social Sciences Department at IBA. She has been associated with teaching and research for the last 20 plus years now. She is working with both national and international media an as international relations expert and political expert and political analyst since 1999. Anchored Current Affairs Programs on Pakistan Television, News One and Channel 24. She is also a Certified Corporate trainer from Germany and is associated with the Center for Executive Education IBA. Dr Baqai is regularly invited for Guest lectures and Public Speaking Events. she also serves on both Academic and Corporate Boards. Prior to joining IBA she was an Assistant Professor with the department of International Relations University of Karachi.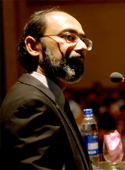 Dr. Sayeed Ghani
Associate Dean
E-mail: sghani at iba.edu.pk
Dr. Sayeed Ghani has a B.S. from MIT and M.S. and Ph.D from Columbia University in Electrical Engineering. His field of expertise is in Telecommunications and multi-media communications. Dr. Ghani has 12 years of industry experience. He has worked as Member of Technical Staff at NYNEX Science & Technology, where he was heavily involved in the Standards process of high-speed data services (SMDS, IEEE 802.6) and ATM networks. He has been employed as IT Head for ABN AMRO Bank and State Life Insurance Corporation of Pakistan. He has also been a pioneer in introducing VSAT and Internet services in Pakistan and has been involved in various software development projects throughout his career.
He has also worked at GTE Labs in the US Laboratory for Computer Science at MIT and Lever Brothers in Pakistan. He has a number of publications in leading IEEE journals and has presented papers and conducted seminars in various forums in both the US and Pakistan. His current research interests include high-speed Next Generation networks, 3G mobile networks, and Business Process Reengineering.