IBA Boys Hostel Alumni Dinner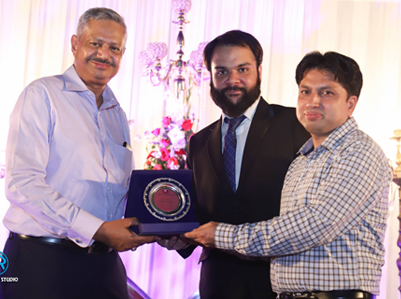 April 20, 2019: The Annual Hostel Alumni Dinner 2019 was hosted at the IBA Boys Hostel, with the attendees including alumni as far back as the 1980's. Manager hostel Mr. Mohmmad Wasim Khan, and patron IBA Boys Hostel Society Mr. Jami Moiz gave speeches highlighting the importance of the alumni dinner, and thanking the alumni for taking time out of their busy schedules to attend. Several alumni took to the podium to talk about their life at the hostel, the everlasting bonds they had created with fellow hostelites, and the progress that could be seen in terms of the infrastructure and facilities provided to the students, among these alumni were, Mr. Abdul Raffay (batch of 1988), Mr. Anis Ahmed Khan (batch of 1994), and Mr. Iqbal Yasin (batch of 2007).
Other notable alumni including Mr. Sarfaraz Bohio (batch of 2002), and Mr. Syed Danish Alam (batch of 2017) also shared their personal experiences and presented awards to the graduating batch. The IBA Boys Hostel Society presented the administration with shields as a token of appreciation.
The ceremony concluded with a splendid dinner as the alumni bid farewell to their previous home and each other.