IBA Karachi conducted a research webinar with La Rochelle Université, France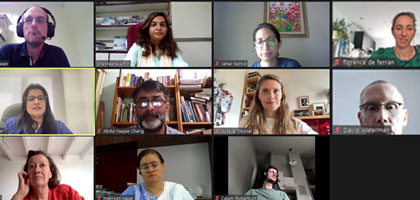 July 05, 2021: The IBA Karachi conducted the first research webinar series with its prospective partner La Rochelle Université, France, where four faculty members from the School of Economics and Social Sciences (SESS) delivered presentations followed by a Q&A session.
The academic staff from both the institutions participated and presented their papers. Other faculty members also attended the webinar and contributed towards a productive discussion. The aim of conducting this research webinar was to identify and initiate areas of mutual interest for potential collaboration.