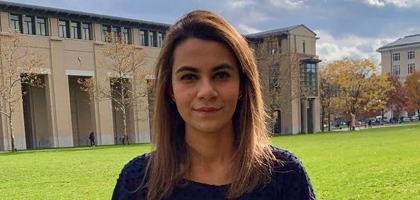 Nahal Ghaffar
IBA alumna secures Fulbright Scholarship
IBA alumna, Nahal Ghaffar, Class of 2016, is currently pursuing a Master of Science in Public Policy and Management at the Carnegie Mellon University on a Fulbright Scholarship.
Ms. Ghaffar, an HR professional, started her career as a part of the HR and Social Outreach Team of Oscar winner, Ms. Sharmeen Obaid Chinoy and then moved to Unilever Pakistan working in different roles ranging from Talent Organization to Business Partnering.
We congratulate Nahal Ghaffar on this outstanding accomplishment and wish her immense success in her future endeavors.