Student Facilities
The two campuses are spread over 80 acres. These compare in size and splendor to any campus of a world-class institution of higher learning. The facilities are immaculately maintained in line with the IBA tradition of excellence in all facets of its activities.

The IBA Main Campus is a large complex of buildings spread around lush green sprawling lawns, which serves as a backdrop to an extremely conducive environment for academic pursuit. It houses the program offices, faculty offices, a library, an auditorium, four computer labs and thirty four classrooms.

The City Campus is in the heart of the business district of the city. Apart from housing 20 classrooms, it has a library, an auditorium, conference and seminar rooms, and four computer labs. The City Campus is also home to the Evening Program, which is attended mainly by professional managers. The classrooms at both the campuses are large and airy, and are fully-equipped with modern audiovisual facilities, to enhance the learning experience and make it more interactive. All facilities at both campuses are accessible to the students, faculty and course participants.
The Libraries
IBA Libraries aspire to support teaching, learning and research at the institute by developing and introducing innovative systems and services with customer-centered approach. The library services have completely been revamped and have come a long way from what they used to be. The faculty, students and staff are now provided with the services that are at par excellence as to the any global academic library. Libraries house around 60,000 volumes on the subjects related to the academic and research programs being offered at the institute. To keep its learning communities abreast with cutting-edge concepts, libraries subscribe to over 70 international and local journals. Libraries regularly update its collections by incessantly acquiring learning materials in variety of formats; around 4000 books are added annually to the library collection at average.

24/7 campus-wide and remote access to very rich collection of full-text multidisciplinary online databases, consisting of e-books, e-journals, case studies, Industry related research/analysis business intelligence reports and research data repositories, is the distinguishing feature of the library. Currently, libraries subscribe to more than 20 e-databases, which provide access to around 10,000 e-journals and more that 100,000 e-books. Whether it is a case study of Harvard or an article published in Harvard Business Review in 1930s or a news item published in a newspaper of Czech Republic or a time series financial data of any of the stock listed company of the world, library has made this accessible to all of its patrons.

The on-site library collections are searchable online powered by an industry standard library automation and management system, which enables patrons a secure access to their library accounts and services like placing holds, renewing already borrowed materials, and suggesting new purchases can be performed online without coming to the library physically.

Both, main and city campuses, libraries are currently being reconstructed and remodeled are scheduled to be operational in the mid of 2015. Once completed, it will be one of its kind infrastructure in the city with state-of-the-art facilities, vital in promoting learning environment capable to cater the needs of 21st century learners.

more>>
---
IT Infrastructure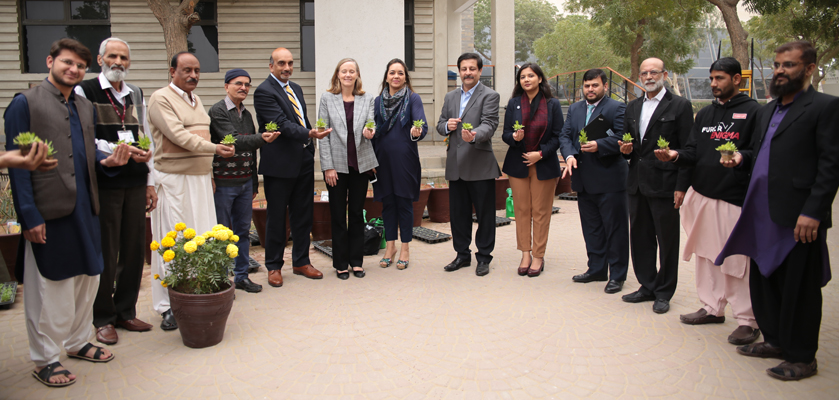 The IBA's computing facilities are being continuously upgraded to keep them in sync with fast paced advance in computing technologies. The IBA believes that a modern IT environment for students, faculty and administration is absolutely essential for providing quality education. To achieve this objective, the recently commissioned state-of-the-art ICT infrastructure will allow easy accessibility to students, faculty, administration, as well as parents and alumni, enabling them to interact with one another.
The IBA's CICT provides computing facilities to staff, faculty, and students. It also develops plans with objectives and actions that help achieve a highly competitive and technology-intensive environment for the Institute. Some of the services provided by this department include E-mail and Internet Service, IT Help Desk, video conferencing, and lecture recording.
The CICT has in recent years initiated major improvement in the IT Infrastructure in order to achieve the following:
>> Tier III (Compliance) data center, first of its kind in educational sector in Pakistan.
>> Full range of licensed software for academic, research and general office use.
>> 24 hours' of access to e-mail available globally .
>> High-speed inter campus connectivity with backup radio link.
>> Radio links between Main Campus, staff town and hostels.
>> All Labs & Classrooms Multimedia-ready.
>> 500+ PCs .
>> All labs connected via high-speed LAN.
>> 100% coverage of wireless connectivity on both campuses.
>> 3 general computing and teaching labs at City Campus and 4 at Main Campus.
>> A Mac Lab (with 20 Mac workstations) at City Campus to cater for resource intensive computing needs, specially for graphics oriented courses offered by various departments / centers of IBA.
>> 5 technology labs at City Campus for teaching advanced level, technology based subjects in degree courses.
>> Lecture recording system to provides automated recording of classroom lectures and events, and publishing to the web or allowing as download to facilitate remote (off campus) students of IBA and collaborative learning.
>> >Mobile video conferencing solution to facilitate collaborative learning and meetings etc. at locations distinct of video conferencing (fixed) rooms.
>> High-speed internet links (162 Mb/s at Main Campus and 39 Mb/s at City Campus)
---
Placement Services
CDC Office at IBA is dedicated to facilitate both graduates as well as under- graduate students. Through our comprehensive services, we ensure that students, alumni and employers experience unique opportunities in terms of their requirements.

CDC Services for Graduate Students: We assist current and potential graduating students and alumni in the overall process of self-evaluation, career assessment and job search. In this regard, our objective is to connect our graduating students with meaningful career prospects, possible through strategically aligning their academic qualifications with their goals and interests.

CDC Services for Undergraduate Students: Our core functions for on-board students have been designed to facilitate them in their professional development. Amongst others, we organize workshops on different careers and internship plans, arrange individual career counseling sessions, resume and cover letter development & reviews, mock interviews, information sessions with employers, publishing graduate directories.

CDC Services for Employers: We facilitate our partner companies in internship and job search strategies and have partnered with employers from all sectors looking to recruit our finest graduates for their requirement. Our main focus lies in building long term relationship with corporate, social and public sector organizations within Pakistan and also with international employers. Our services include, arranging campus drives, online assessments, interviews, organizing Career Fair, all of which assist companies to identify the right resource.

CDC - New Students Support
Once students are successfully enrolled with the Program Office, a brief introductory email is sent to them on our services and also on how they can benefit from them. In addition, our brochures are available at CDC Office, City campus entailing details on our services. For Freshmen and Sophomore students, CDC assigns Faculty Advisors. Meeting can be set up with the Advisor to gain insights on your upcoming semesters and also to resolve queries.
---
Student Residences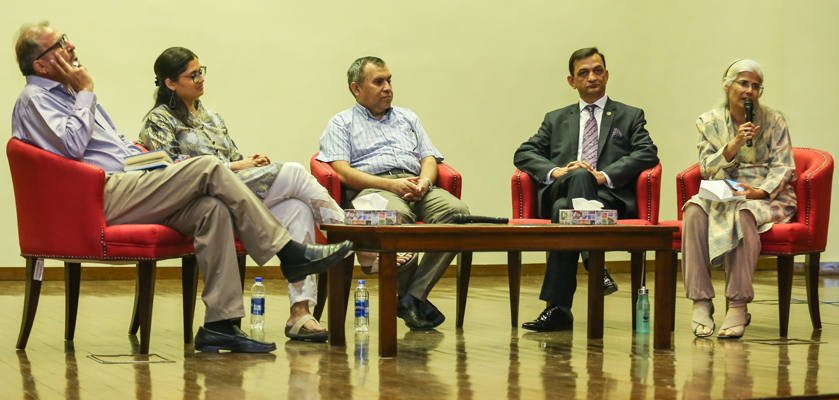 The IBA provider residential facilities for out-of-town full IBA students. The hostel is spread over and area of 1.75 acres with lush green lawns and is a short walk from the Main Campus. The hostel provides single accommodation for its students and has one hundred rooms.
The hostel provides many facilities to its residents: it is equipped with a gymnasium and an indoor table tennis room. Students use the TV Lounge, which is equipped with a big screen television and a satellite decoder, to socialize and to play indoor games.
A hostel committee run by the students facilitates smooth running of the hostel mess and other affairs. It arranges many extracurricular activities, which give the hostel a lively atmosphere. The City campus students at the hostel are provided transport to commute between the City Campus and the hostel. Limited garage space is available for students who wish to bring their own cars.
Accommodation is usually in high demand and allotment is done on a first –come-first-serve basis. Accommodation arrangements for female students have been made at a large house in the IBA Staff Town. It has been converted into a residence for a limited number of girl students. The house has fully-equipped kitchen and bedrooms. Residents make arrangement for food etc. on a self-help basis. IBA has plans to build a new girls' hostel for which work has already started.

The IBA has recently received approvals for major funding from the HEC, which will enable LAN and radio link connectivity to the boys and girls hostels.
---
Transportation
The IBA has its own fleet of buses serving different routes for the convenience of the students. Besides this, private and public transport also serves both the campuses. The City campus, being located in the downtown area, is accessible from all parts of the city with buses, taxis and rickshaws available at all hours. Spacious parking facilities are available at both campuses for students who want to use their own transportation.
---
Extra-Curricular and Co-Curricular Activities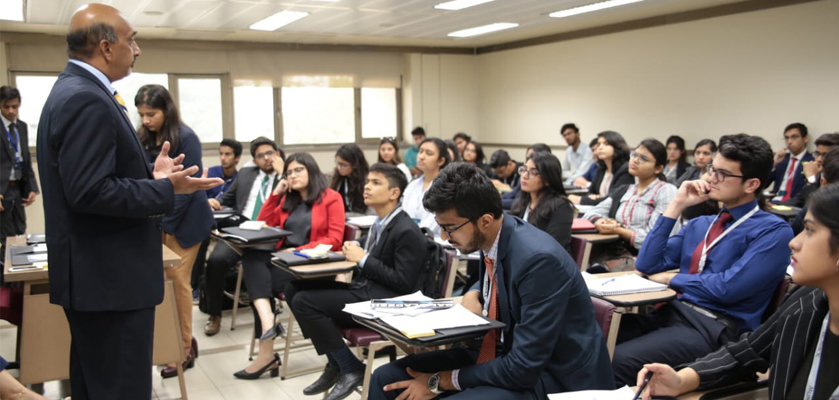 >> Students Council elected every year; responsible for all social functions
>> 27 Societies operated and managed by the students
>> Drama, Music, Sports, Arts, etc. events arranged & conducted
>> Students involved in Community Services
---
Events at IBA
>> Conferences
>> Seminars
>> Guest Speaker Sessions
>> Corporate Dinners
>> Alumni Functions
---
HEC Scholarships
>> HEC Scholarships
---