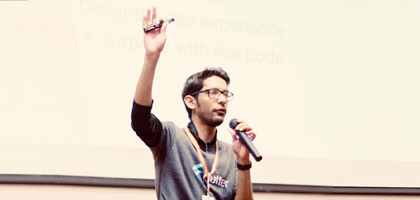 Published works
IBA alumnus publishes a book on app development with a global outreach
Waleed Arshad, Class of MSCS 2020, has globally published a book titled 'Manage State in Flutter Pragmatically'. The book targets students and mobile developers who are beginners in Flutter and want to explore more about the State Management techniques that are used while creating mobile applications. The book has been published globally on Amazon paperback and Kindle E-Book store. For more details: https://www.amazon.com/gp/product/1801070776.
Mr. Arshad is a core mobile technologist and a passionate cross-platform developer. He is also the first person from Pakistan to become a Google Developer Expert in Flutter. He is currently working in the Developer Experience team for Flutter at Tendermint Inc.