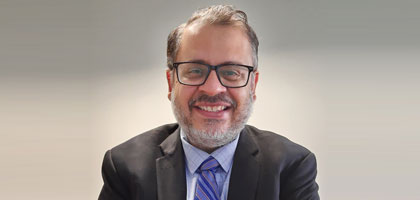 Recognition
IBA alumnus appointed as the Chief Executive Officer of NAPA
Mr. Junaid Zuberi, MBA Class of 1994, has been appointed as the CEO of National Academy of Performing Arts (NAPA). Mr. Zuberi carries over 25 years of corporate and management experience working with leading organizations such as ORIX Leasing, PICIC, and HBL.
Moreover, he has a long association with culture, heritage and performing arts in Pakistan and Canada. He was the founder of Sur Sangum Foundation Toronto, Vice-Chair Friends of Museums of Mississauga, Canada, Member Executive Council of All Pakistan Music Conference Karachi, and Coordinator Joy of Urdu Karachi.
We congratulate Mr. Zuberi on his new role and wish him good luck in future endeavors.