An Interactive Session with the Mental Health Experts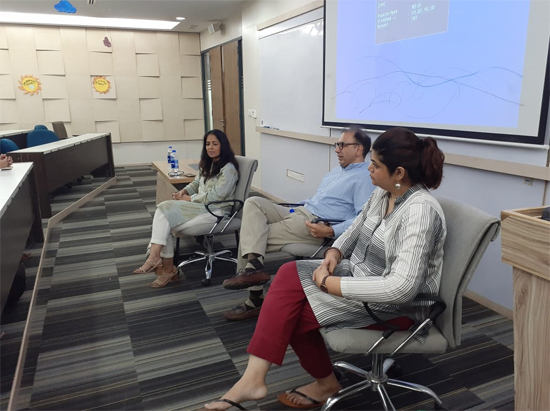 October 4, 2019: An event titled "Ask Me Anything: An Interactive Session with Mental Health Experts" was held on campus by the IBA Social Sciences Club. It brought together three reputed professionals trained in the fields of mental health and emotional well-being and gave IBA students an opportunity to interact with them in a candid manner. There is a lot of misinformation and stigma around the issue of mental illness which prevents young people from seeking help. The goal of this session was to create a platform where students could have a safe space to ask questions regarding their own or loved ones' struggles with mental health and ask for assistance. The response from students was excellent as many of them came to listen, share their stories, and asked for guidance; while the experts identified strategies and resources to provide solutions. Everyone agreed that there is dire need for sessions like these to be held regularly.

The panel consisted of three experts with an extended experience of working with young people. Panel members included renowned psychiatrist and Dean of Students and Chair of Psychiatry AKU, Dr. Ayesha Mian; Counselling Psychologist & Psychotherapist and Visiting Faculty Psychology IBA, Dr. Humair Yusuf; Integrative Psychodynamic Counsellor and In-charge Wellness Counselling department (at a high school in Karachi), Ms. Zehra Moinuddin.

The event was organized by the directors of a foundation being set up in Sabeen Mahmud's memory, as a way of kicking off its mandate of supporting the mental well-being of children and young adults.