Anver Saifi Endowment Fund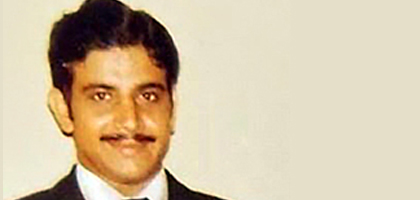 The IBA Karachi is pleased to announce that the MBA Class of 1978 has set up an endowment fund in memory of their late classmate, Mr. Anver Saifi, to support undergraduate students. The Class of 1978 has donated around Rs. 4 million and wish to further enhance this fund.
Our heartiest gratitude to the Class of 1978, Mr. Anver's family members and friends for their generous donation. At least a dozen family members of Mr. Anver, including his brother, have graduated from the IBA, which makes them one of the few families to have the honour of having a long line of IBA graduates.