Class of 1993 visits the IBA, Karachi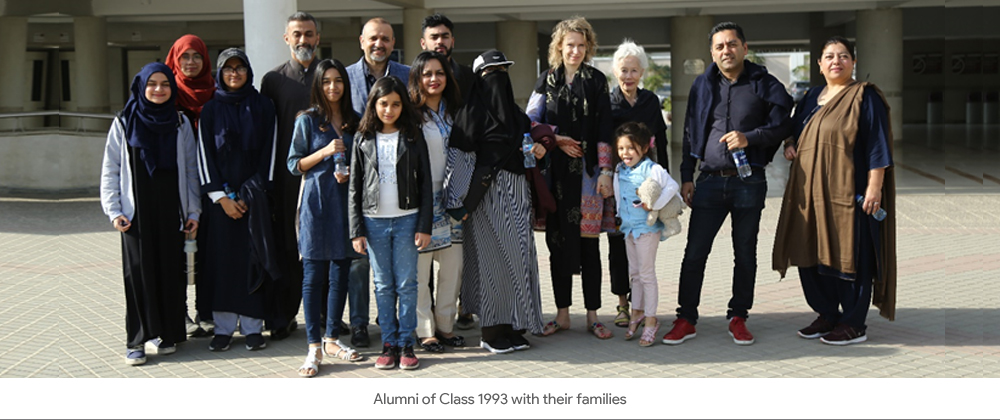 Monday, December 23, 2019: The IBA Class of 1993 organized their reunion at the IBA, Karachi. The alumni got together, along with their families, after 26 years and were awed by the renovated and enhanced infrastructure at the Main Campus.
The Class Reunion had alumni who had come over all the way from Canada and Netherlands, enjoyed their stay and engaged in a couple of indoor games. The event started with a campus tour, followed by a classroom visit where the alumni participated in a winter school session being conducted by Dr. Shahid Mir. They also appreciated the different facilities available at the Alumni Student Centre, stayed for a brunch, and had a meeting with Dr. Farrukh Iqbal, the Executive Director and Ms. Malahat Awan, Head of ACRC Department.
Meeting with the Executive Director was focused on implementation of diversification, infrastructural development, scholarship funding by the alumni and private sector, advancement in academic writings and journals, and IBA's robust testing services.
The Class of 1993 had a memorable experience and they pledged to visit IBA frequently and help their alma mater in terms of mentoring and financial assistance.