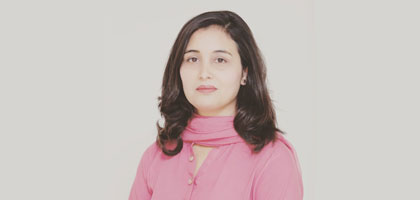 Published Works
IBA faculty co-authors a book on advancements in technology acceptance models
Dr. Beenish Tariq, Assistant Professor, School of Business Studies (SBS), recently co-authored a chapter as first author for a book titled, 'Recent Advances in Technology Acceptance Models and Theories'.
Dr. Tariq co-authored the chapter, 'Examining Mobile Financial Services in Pakistan: Rural and Urban Perspective with Gender as a Moderator'. This study demonstrates the adaption of Unified Theory of Acceptance and Use of Technology 2 to investigate how factors like effort expectancy, performance expectancy, social influence, price value, habit, facilitating conditions and hedonic motivation influence consumers intention, which subsequently impacts the users' mobile financial services adoption. This study also sheds light on the rural and urban perspectives by comparing the results of two different models. Also, this study applied gender as a moderator to gauge its effect between users' intention and their adoption process.
The book is published by an international publisher,​ Springer Link and the project was supported by the Higher Education Commission, Pakistan (HEC).
Web link of the book: Recent Advances in Technology Acceptance Models and Theories
Web link of the chapter: Examining Mobile Financial Services in Pakistan: Rural and Urban Perspective with Gender as a Moderator