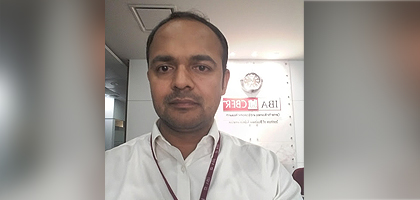 Recognition
IBA Faculty secured a research grant under the RASTA Competitive Grants Program (CGP) for Policy-oriented Research
Muhammad Nadeem Sarwar, PhD Scholar, Department of Economics, under the RASTA Competitive Grants Program (CGP) secured a research grant of PKR 1.7 million for Policy-oriented research on the topic, 'Evaluation of Different Tax Reform Proposals'. Professor & Dean, School of Economics and Social Sciences, Dr. Asma Hyder will supervise the project, while Dr. David Orden and Dr. Ahmad Jamal Pirzada will provide guidance.
The research project aims to explore the impact of a change in tax structure on tax revenue, economic growth and income distribution. Since Pakistan has a low Tax to GDP ratio, the study will help in choosing a better tax rate structure for the economy. Furthermore, the project will follow a general equilibrium framework that will provide the government and policymakers with a comprehensive comparative analysis of various tax rate proposals.
For more details: https://pide.org.pk/rasta/project-briefs-cgp-2-0/
About RASTA:
Research for Social Transformation and Advancement (RASTA) is a multi-year competitive grants program for policy-oriented research in Pakistan. It operates under the Public Sector Development Program (PSDP) of the Ministry of Planning, Development and Special Initiatives, the Government of Pakistan. RASTA's mission is to reduce the research-policy gap by stimulating economic and social science research and debate across Pakistan.