IBA and University of Turku sign wide-ranging partnership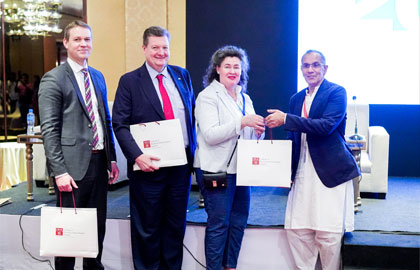 March 15, 2023: Institute of Business Administration (IBA), Karachi, signed an MoU with University of Turku (UTU), Finland for facilitating and promoting research, entrepreneurship, capacity building and consultations for students and industry professionals. The MoU was signed by Dr. S Akbar Zaidi, Executive Director, IBA and Mr. Ari Koski, Key Accounts Head, University of Turku.
The collaboration between IBA and UTU will lead to joint lectures, workshops, conferences and publications, consultation, and capacity building projects in leadership and technology areas. The University of Turku (UTU), Finland is a multidisciplinary research and education institute. Globally, UTU ranks among the top 1 % of higher education institutions.