IBA bids farewell to Mr. Ghous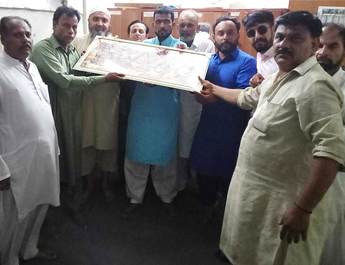 June 28, 2019: A farewell ceremony was organized by drivers of the IBA, Karachi for Mr. Muhammad Ghous who joined the Institute as a driver in 1998 and has served it since – both as a driver and a messenger.
The farewell was organized in the drivers' room where around 12 people from the transport department were present. Mr. Ghous was presented with a token of appreciation by the team to recognize his tireless contributions.
He expressed his gratitude towards the IBA and now plans to go for Umrah with his family.