A huge loss for academia – IBA Karachi grieves on the sad demise of Prof. Nisar Ahmed Siddiqui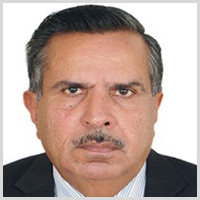 June 22, 2020: The Institute of Business Administration (IBA), Karachi grieves with the Sukkur Institute of Business Administration (IBA) University on the sad demise of its Vice Chancellor, Professor Nisar Ahmed Siddiqui. He was a legendary educationist who took the University to new heights of excellence in the last 16 years. His services to academia, the Institution and to the province of Sindh will always be remembered. IBA Karachi's thoughts and prayers are with his family, friends and Sukkur IBA University.
Both institutions share a cherished history; Sukkur IBA University was affiliated with IBA Karachi from mid-1990s to 2009. We sincerely hope Sukkur IBA University will carry forward his vision for change and a better tomorrow for the students of Sindh and Pakistan.