IBA Pilgrimage (Umrah) Draw - 2019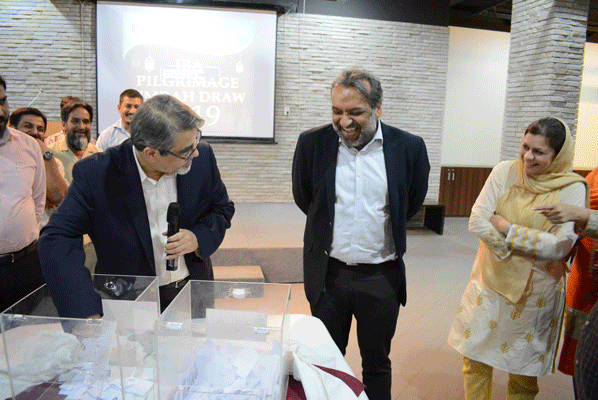 October 31, 2019: Team IBA Karachi would like to congratulate the following members of IBA for being selected through a lucky draw for Pilgrimage/Umrah for the year 2019 which was held at the Alumni Student Center:

1. Dr. Sana Tauseef, Assistant Professor
2. Mr. Mansoor Ali, Manager IT
3. Mr. Babar Majeed, Senior Executive Admin (Stores)
4. Mr. Syed Riaz Haider Naqvi, Driver.