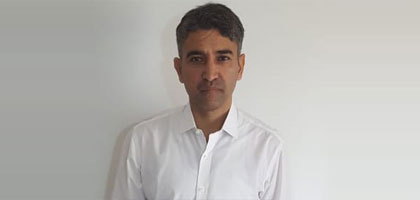 Academic Advancement
Successfully defended his PhD thesis at SMCS IBA
Nasir Uddin, PhD scholar of Computer Science, successfully defended his PhD thesis titled 'Developing Composite Molecular Systems Network of Aggression'. The thesis was jointly supervised by Dr. Imran Rauf, Assistant Professor, SMCS, IBA; and Dr. Mushtaq Hussain, Dow University of Health Sciences. The public defense was attended by Dr. Ishrat Jabeen, School of Interdisciplinary Engineering & Sciences, NUST, Islamabad; and Dr. Zaheer Ul-Haq Qasmi, Panjwani Center for Molecular Medicine and Drug Research, ICCBS; as external examiners. PhD scholars and the Faculty of Computer Science attended the session.
We congratulate Dr. Nasir Uddin on accomplishing this remarkable feat and wish him success in his future endeavours.