Eligibility
Only Full-time students enrolled in undergraduate and graduate morning programs, who are facing short term financing constraints, and cannot pay the entire semester fee at the beginning of the semester can apply for the fee installment plan.
Fee Installment Plan
In principle, tuition fee for each semester will be payable at the start of each semester. The students who are unable to pay the full fee, can avail the installment method of payment through a prescribed application.
The students can be allowed to pay fee in two or a maximum of three installments as per the Terms and conditions mentioned in the Installment Form. These installments must be paid within the same semester period.
The fee installment plan can be availed for active semester fee only. Installment of fee arrears or defaults is not permissible under this option.
Fee installment will be allowed after need assessment (i.e., subject to approval).
Fee installment can be applied through below link:
Deferment of Fees
In case a student does not pay his/her total fee within a particular semester then the Finance department shall send an intimation to the student to pay the outstanding dues.
The Director Financial Assistance may call the student and the parents (if necessary) to evaluate the financial situation and reach an amicable solution for the fee recovery. The student may also be directed to avail other options in the 'Financial Assistance Packages'.
If no other options are available and the circumstances necessitate, the Director Financial Assistance may defer the fee payment to a certain date.
If a student is unable to pay fee in full, then as a first step, student would have to submit an affidavit on Rs.100 stamp paper for settlement by the defer date.
The fee balance should be cleared within the same semester period, before the commencement of the final exam. If the student fails to clear his outstanding fee, the Finance department may stop him/her from appearing in final examination of that semester.
Testimonial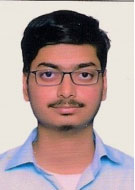 IBA's fee payment instalment plan is a great option for anyone who cannot pay their semester fee in one go, it is interest-free, without any additional charges and the repayment plan is worked out as per the payer's convenience.
Abdul Moiz
BS ACF
Fee Installment plan
© Institute of Business Administration (IBA) Karachi. All Rights Reserved.