The IBA Financial Aid (FA) Program covers a wide range of need based financial assistance in the form of scholarships. These need-based scholarships are funded through the Zakat and valuable support of public and private sector donors. Upon submission of need-based scholarship form by student, the IBA facilitates by providing 'bridge financing' till the applicants are successfully connected with the Public or Private sector scholarship donor and Zakat funds. The level of bridge financing is determined by the financial need of student which is assessed through the information provided in financial aid application form as submitted by student. This bridge financing may range in between 25% and 100% of applicable tuition fee and is decided by IBA Financial Assistance Committee (FAC).
Eligibility
For undergraduate students - Only Full-time students enrolled in morning programs, who are facing constraints, and cannot manage to pay fee through financial assistance options of fee installments and Qarz e Hasna, may apply for need based scholarships.
Applicants can apply for financial assistance to cover their tuition fee for Fall, Spring semesters.
Financial assistance will be provided on course basis up to 8th semester for undergraduate program.
Financial assistance will be provided for graduate students up to the duration of the course mentioned in the Program announcement except for EMBA.
Graduate Students must take a full load of courses and should not freeze any semester throughout their graduate studies.
The repetition of courses for grade improvement or otherwise and previously withdrawn courses are not covered under need-based scholarships.
Submission of Application
All applications are to be submitted within specified dates.
Applicants are required to fill and submit complete application form online.
Applicants are mandatory to submit all family members CNIC who are above 18 years of age.
Scanned copies of the required documents are to be sent with application form. Application with incomplete documents will not be processed.
For new admissions, the bridge financing is available at the time of admission only. Ongoing students are required to apply at the start of each academic year (upon enrollment) for reassessment of level of bridge financing.
It is important to note that only those financial assistance applications will be considered for bridge financing or scholarship which are submitted within the stipulated period.
A checklist for required supporting documents is made available in the prescribed application form.
The applicants are advised to consult their parents or guardians before submission of application form along with supporting documents.
Assessment Process
The submitted application forms and supporting documents are scrutinized by the Financial Assistance (FA) Committee, comprising of senior faculty and staff members.
The applicants may be required to appear for an interview if the financial assistance committee deems necessary.
The IBA reserves the right to verify all information provided by the candidates. The FA Committee may also conduct personal visits during the verification process.
The FA Committee may call student / parents for verification of documentations and provided Income and Expenses details.
The Committee then ascertains the need level of the applicants against the laid down criteria.
Scholarship awards are based on the available funds.
Once the application is approved, IBA provides 'bridge financing' to the applicants till they are successfully parked with external donors.
It is mandatory on all financial assistance awardees to apply for externally funded scholarships proposed by IBA Financial Assistance office. Failure to do this will result in discontinuation of bridge financing by IBA. Student may be required to fulfill the assessment process of a donor.
Any students who directly approach the IBA donor, disciplinary action will be taken against them.
Testimonials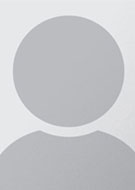 Being a child of a single parent, my mother has constantly struggled to make ends meet and provide me with quality education, but never after my admission at IBA with a 100% scholarship offered to support my education.
I'm thankful to the IBA for the life changing opportunity it has awarded to me.
Mahwish Hanfi
BBA
Financial Assistance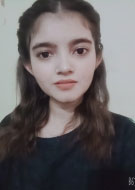 After losing his job, it became extremely difficult for my father to bear educational expenses of four of his children. I'm thankful to IBA for awarding me with 100% need-based scholarship and easing the burden of my family in these testing times.
Vidya Kumari
BS Eco.
Financial Assistance
© Institute of Business Administration (IBA) Karachi. All Rights Reserved.